Grehem cracked flags for July 4th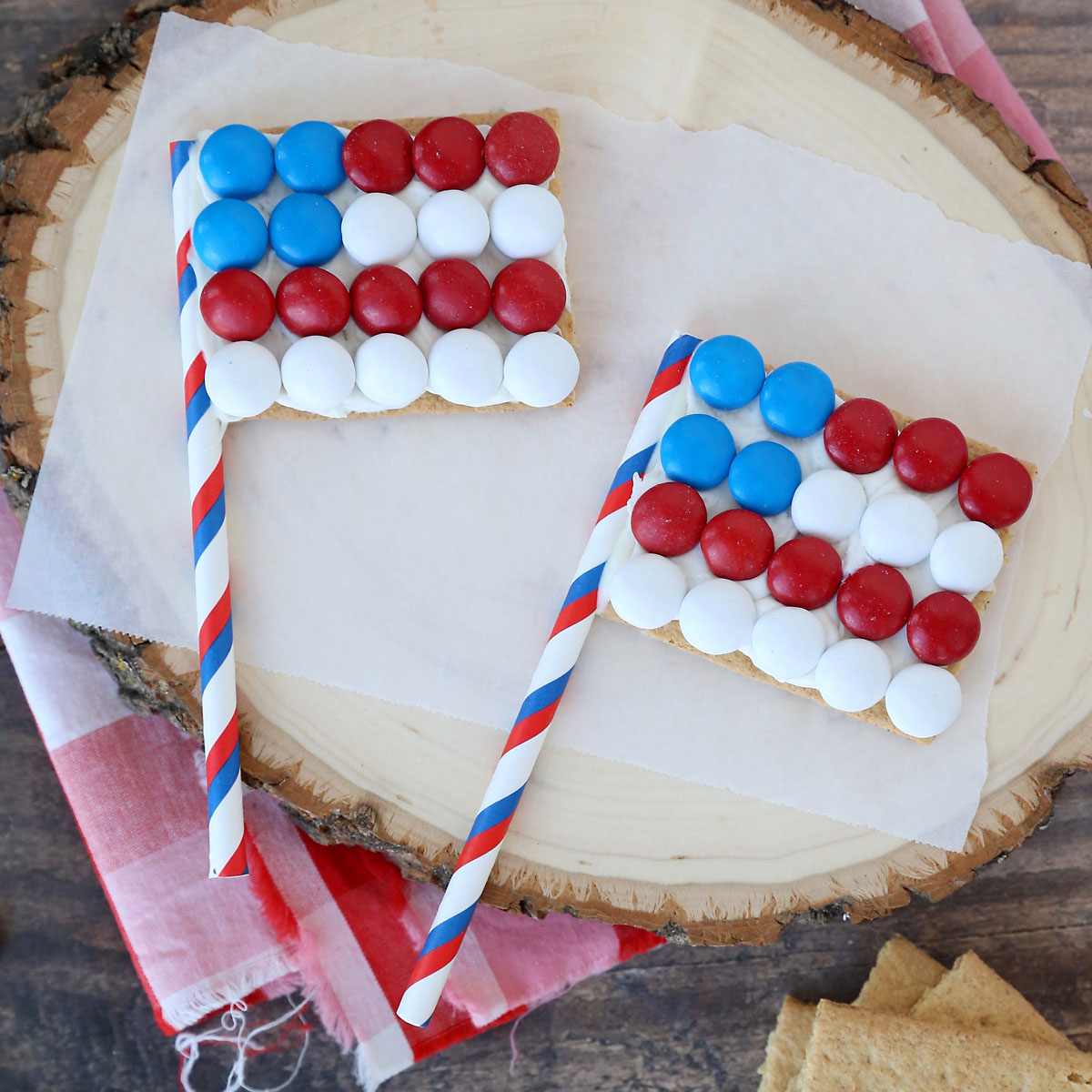 Today's post: Kids can make these lovely Graham cracker flags to celebrate July 4th.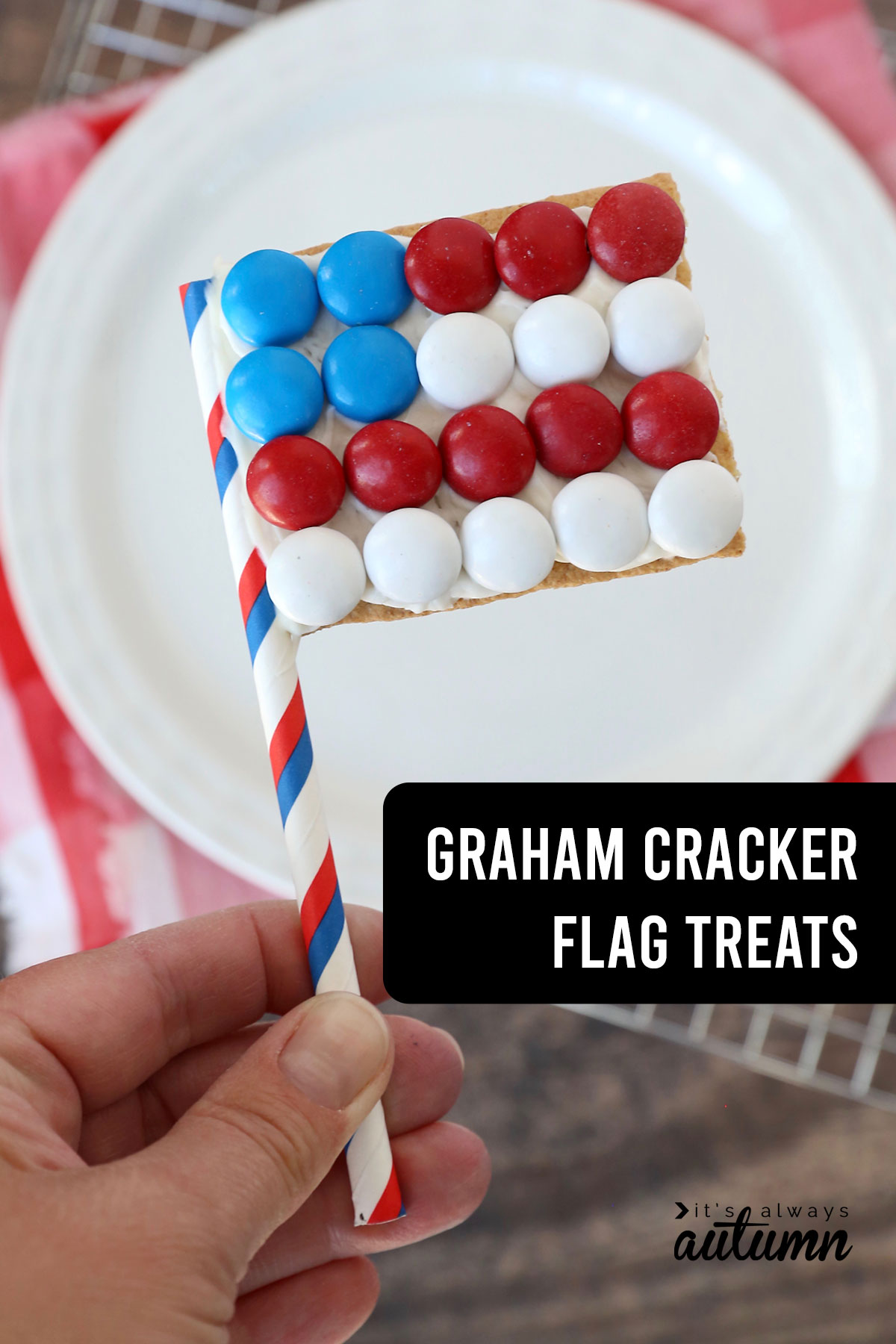 It can be difficult to keep children busy on the evening of July 4 while you wait until it's dark enough to fireworks. This year, try pulling out Graham crackers and M&M and let everyone decorate their Graham cracker flag!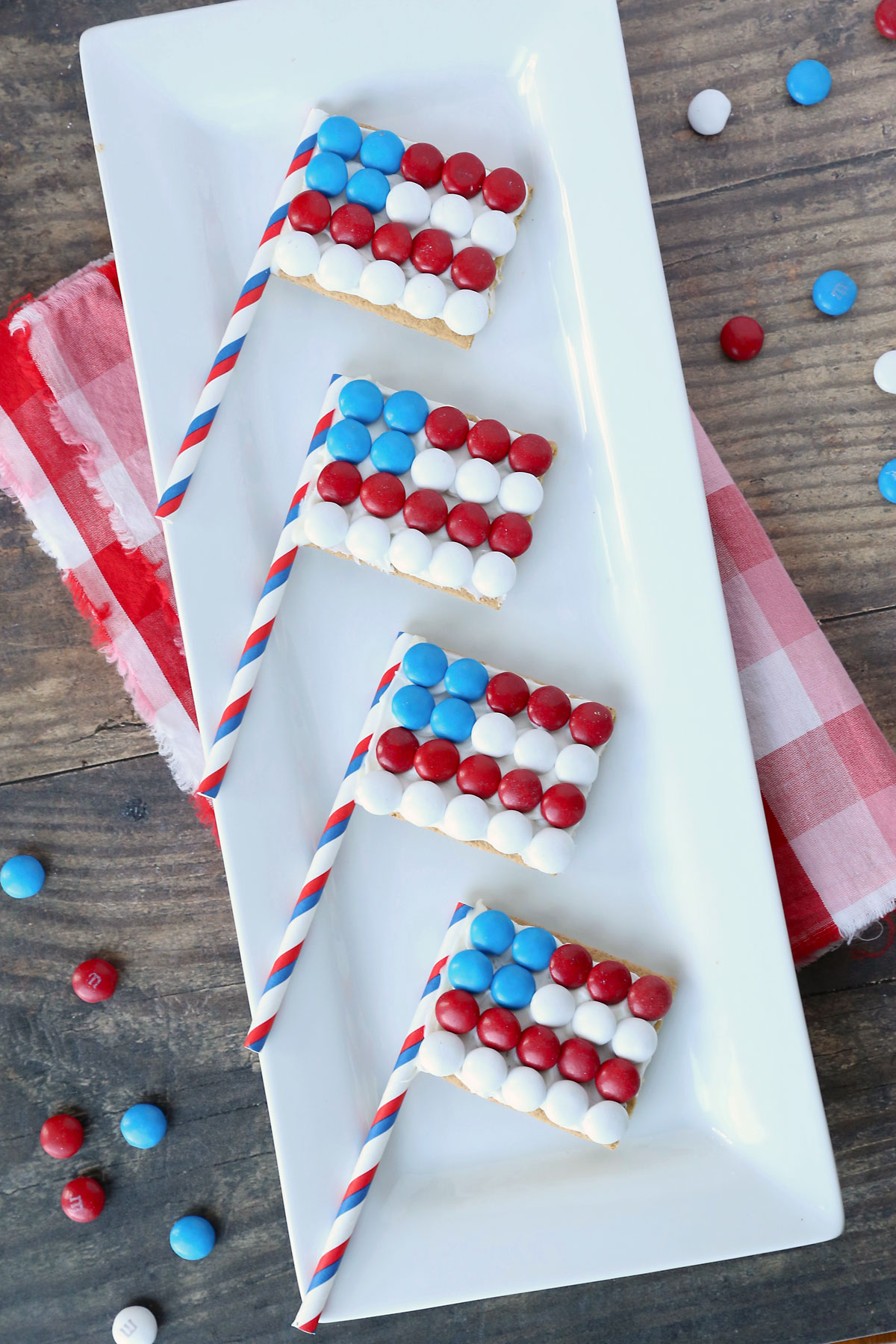 Raw materials for Graham Cracker flags
To create Graham cracker flags, you will need:
1 pack of red, white and blue M & Ms
6 full sheets of Graham crackers, divided into 12 squares
Melt 1/4 cup white chocolate chips or candy
White matting
12 paper straws
Each 10.7 ounce bag of red, white and blue M & Ms will have enough candy to make 11-12 flags (you will have extra blue M & Ms left). To make about 22 treats, you will need 2 sachets of M & Ms, 12 full sheets of Graham cracker and 1/2 cup of white chocolate chips. A double batch of flags will easily form in one frosting tub.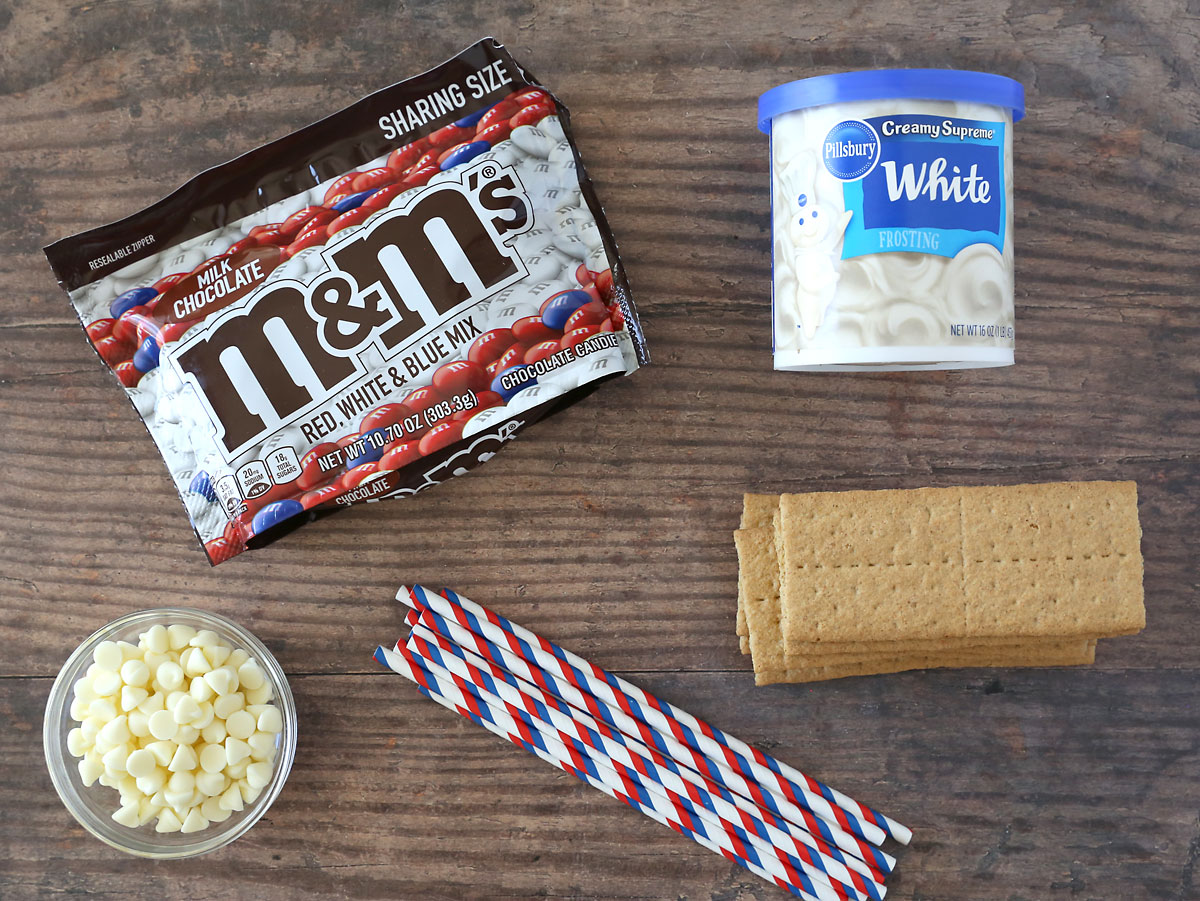 How to Make Graham Cracker Flags |
There are really only 2 steps to making a Graham cracker flag.
The first step is to use melted white chocolate to "glue" graha crackers to paper straws. I recommend doing this part in advance because you should let the melted white chocolate set for 15-30 minutes and this can make children impatient. The easiest way to do this is to do it first and then gather the kids when it's time to decorate.
To assemble the flags, start by cutting the paper straws up to 4.5 or 5 inches long. Then place 1/4 cup of white chocolate chips at the top of the small zipper and do it in the microwave at 20 second intervals until the white chocolate has completely melted.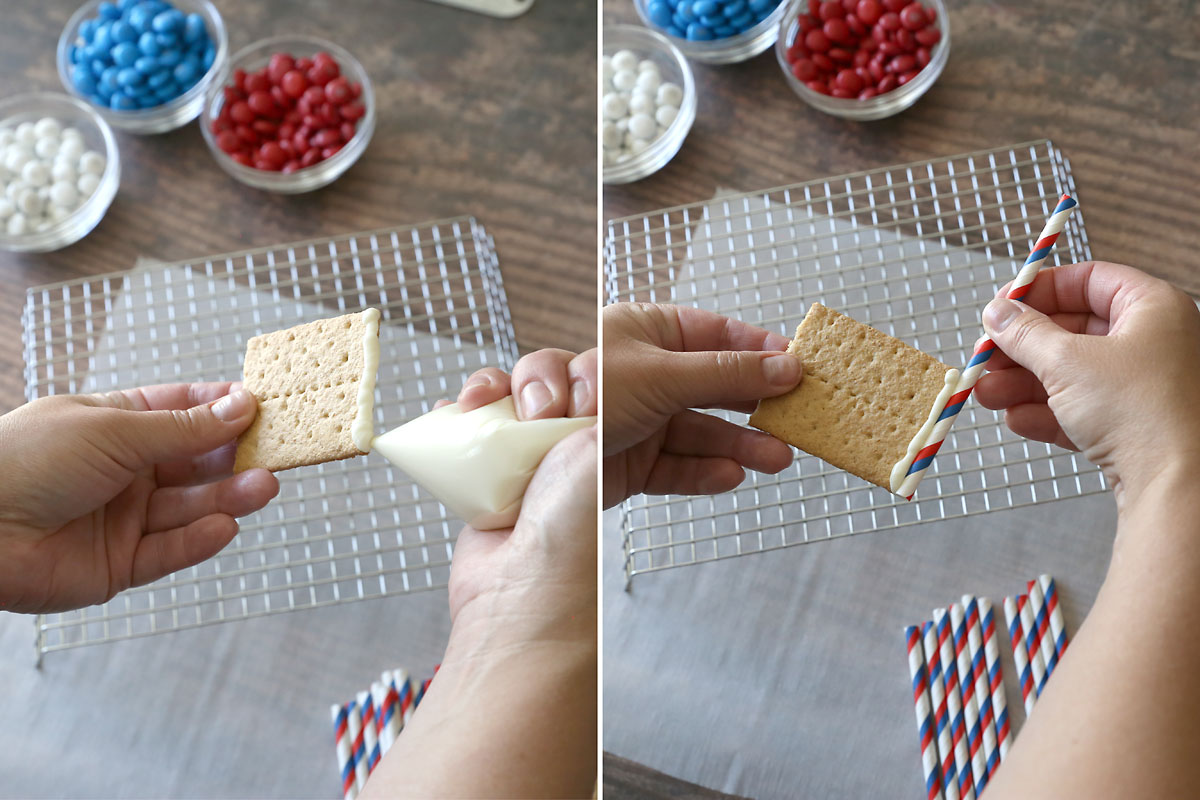 Then grab the corner from the zipper bag and smoke the white chocolate along one of the shortest edges of Graham's cracked square. Press the straw to the white chocolate as shown in the previous photo.
Place the graha cracker on parchment or wax paper and let it stand for 15-30 minutes until it is hard. When the chocolate is fully set, you will be able to pick up the flag through the straw and it will not break.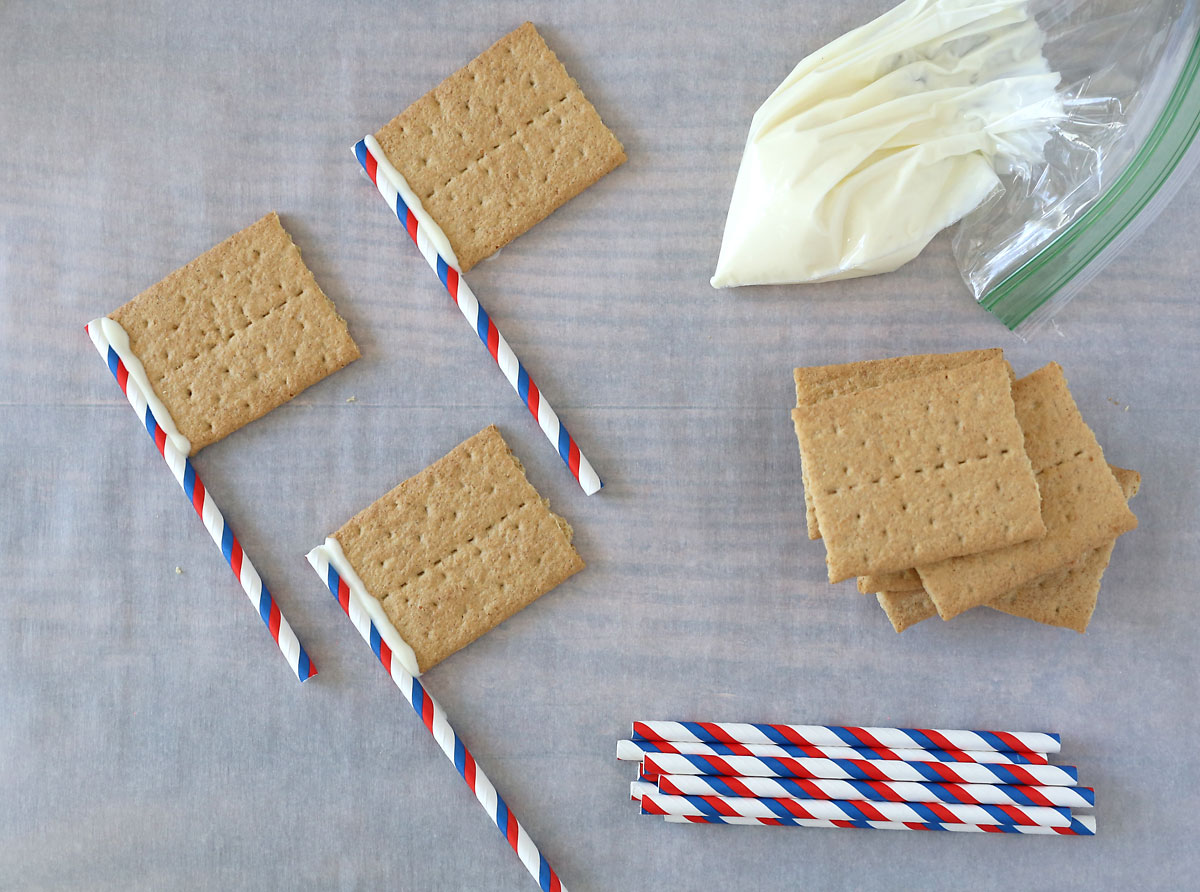 Once the flags are folded, you can gather the kids and start decorating! Simply spread an even layer of white matte over the Graham cracker: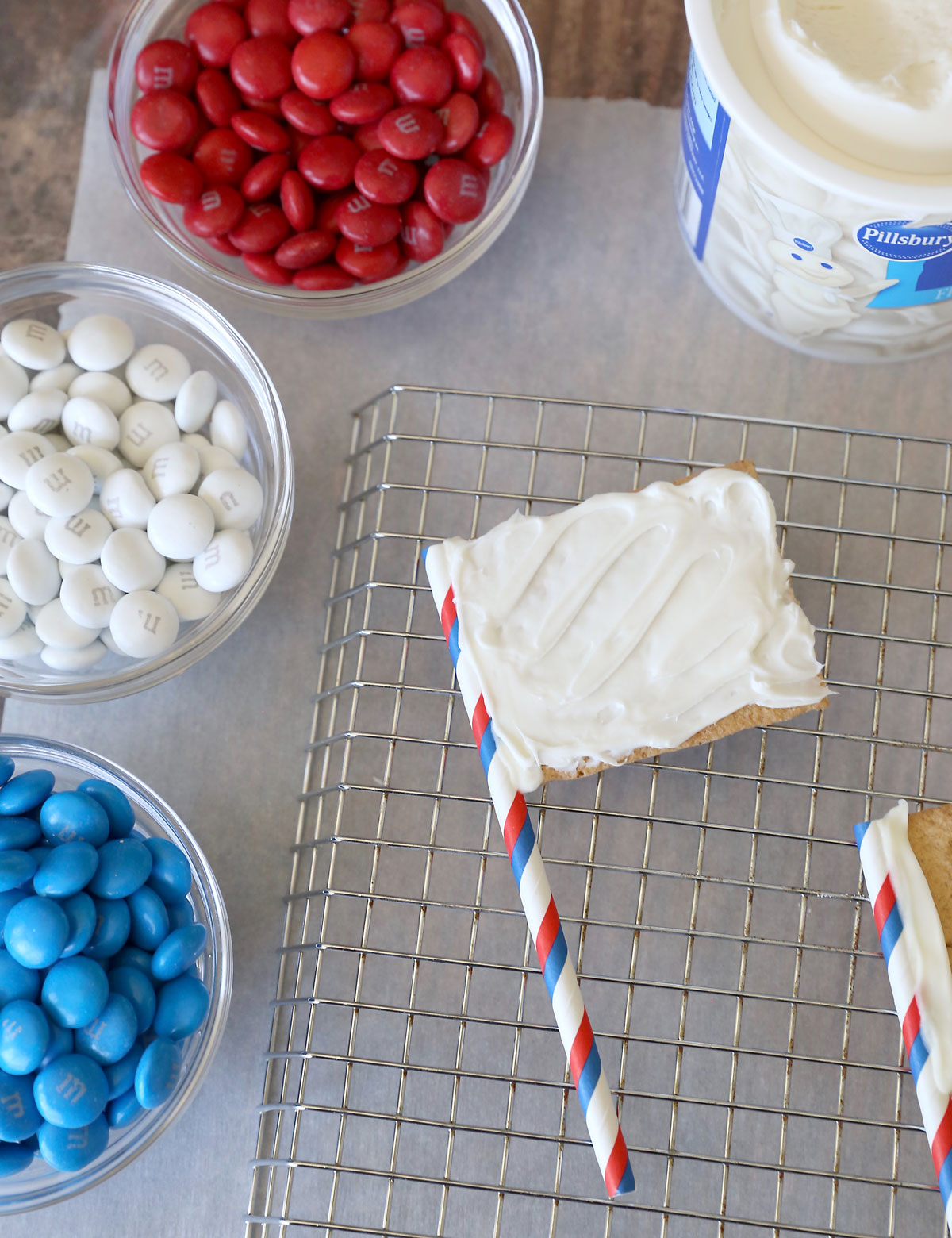 And then put the red, white and blue M & Ms on the graham cracker to mimic the look of the US flag: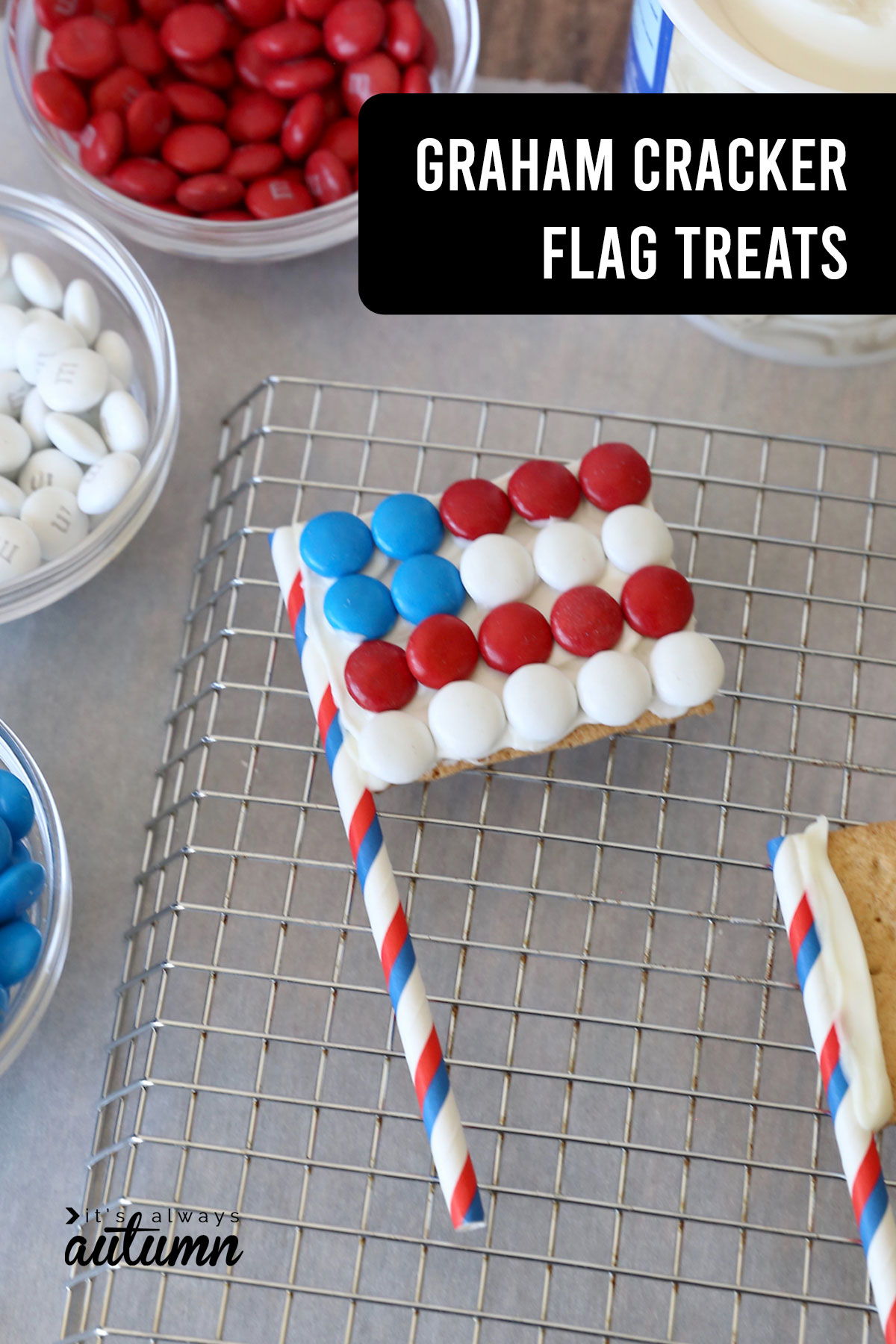 These Graham cracker flag treats are fun to make, and the combination of Graham cracker + frosting + M&M also tastes pretty great!
More fun on July 4th treats
35 red, white and blue desserts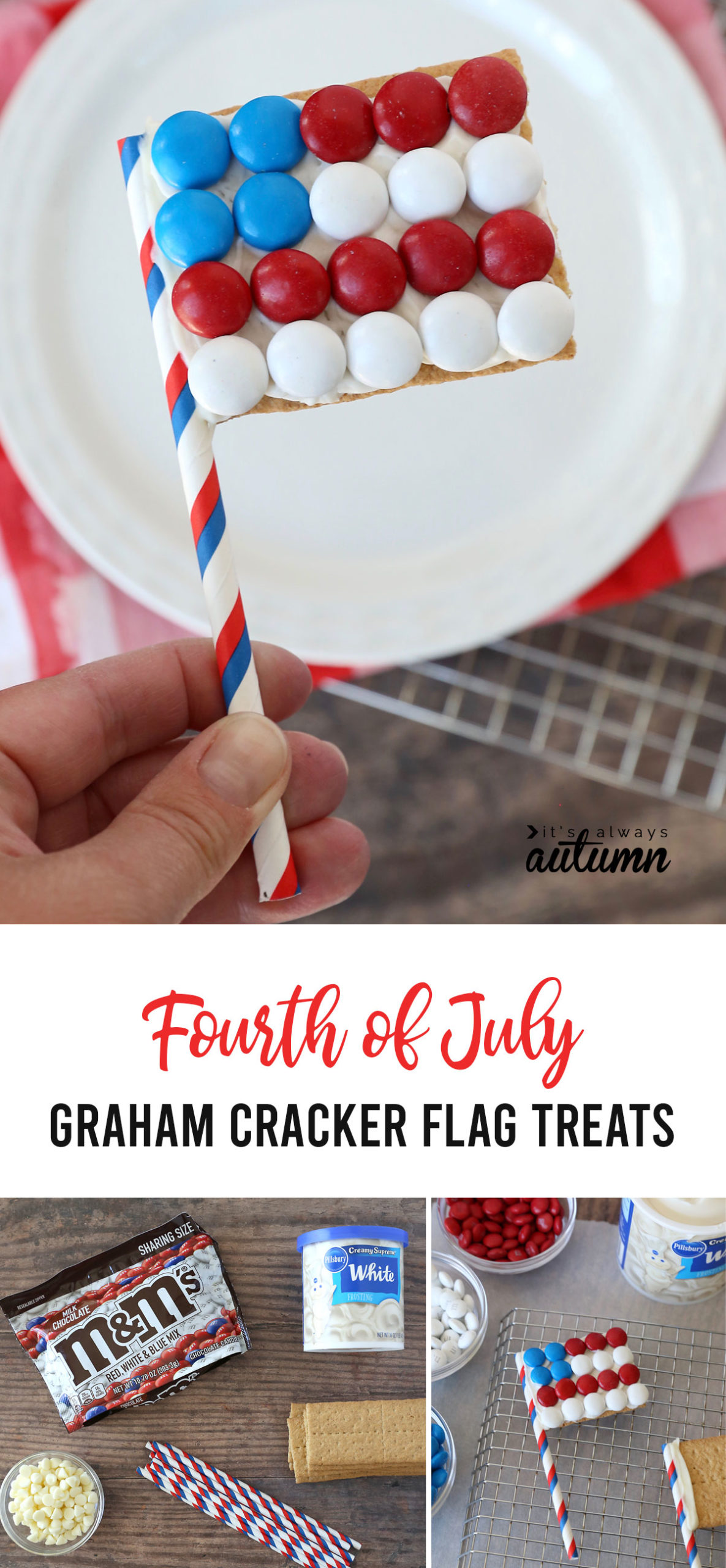 <! – ->