EASY 5 Ingredient Chocolate Peanut Butter Pie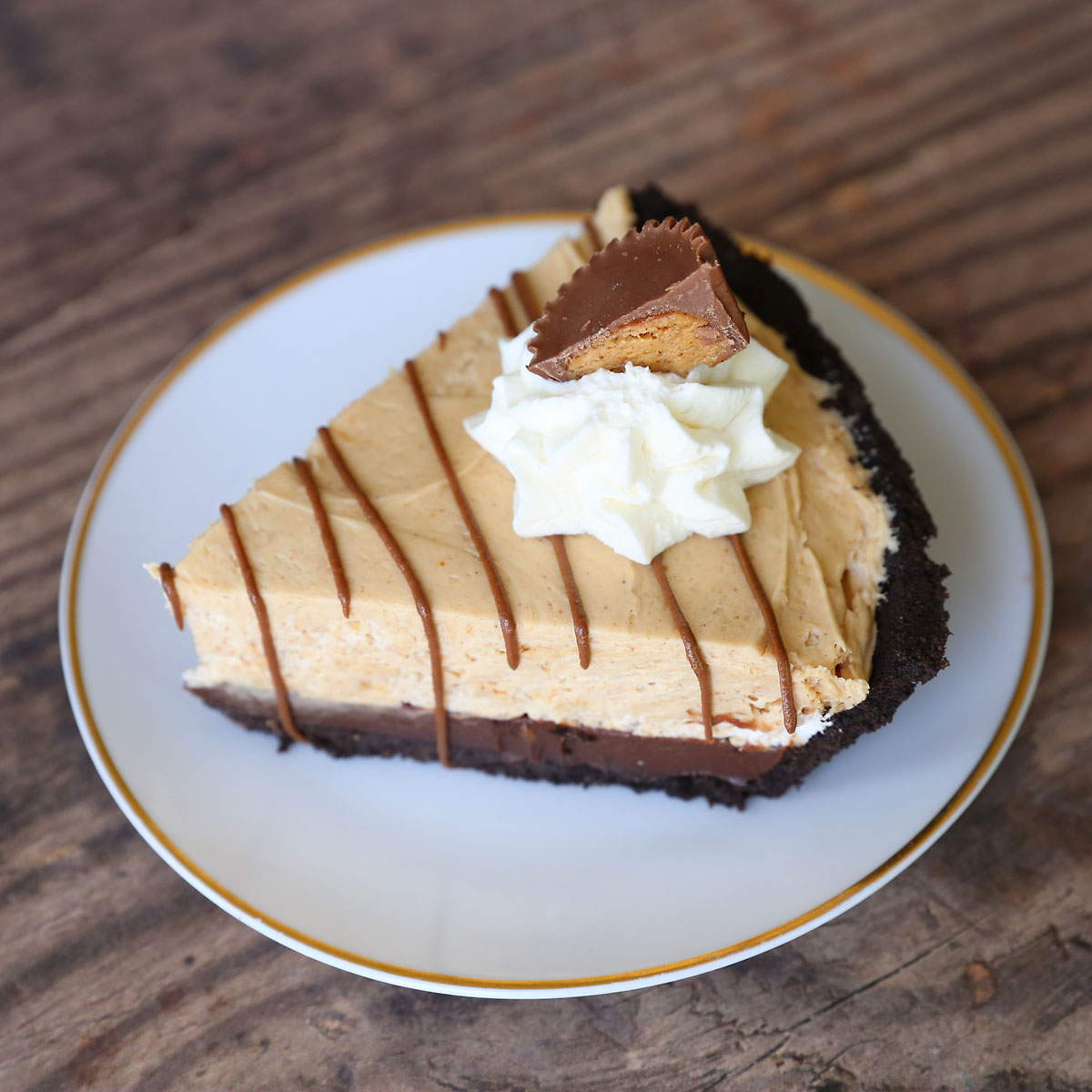 In today's article: This light chocolate peanut butter pie requires only 5 ingredients and 15 minutes of preparation time.
There are two different seasons that are really simple feel like a pie. One is Thanksgiving / Christmas Holidays (of course!), And the other is in early summer, when everyone is getting ready for the first evenings of the year. Pies work beautifully in both cases because they are the perfect cooking dessert that almost everyone loves.
Today I shared a light chocolate peanut butter pie that itched me for a large family family bbq or a neighboring party. We may have to wait a few more weeks (months?) When we meet big people, but at least we can have a pie!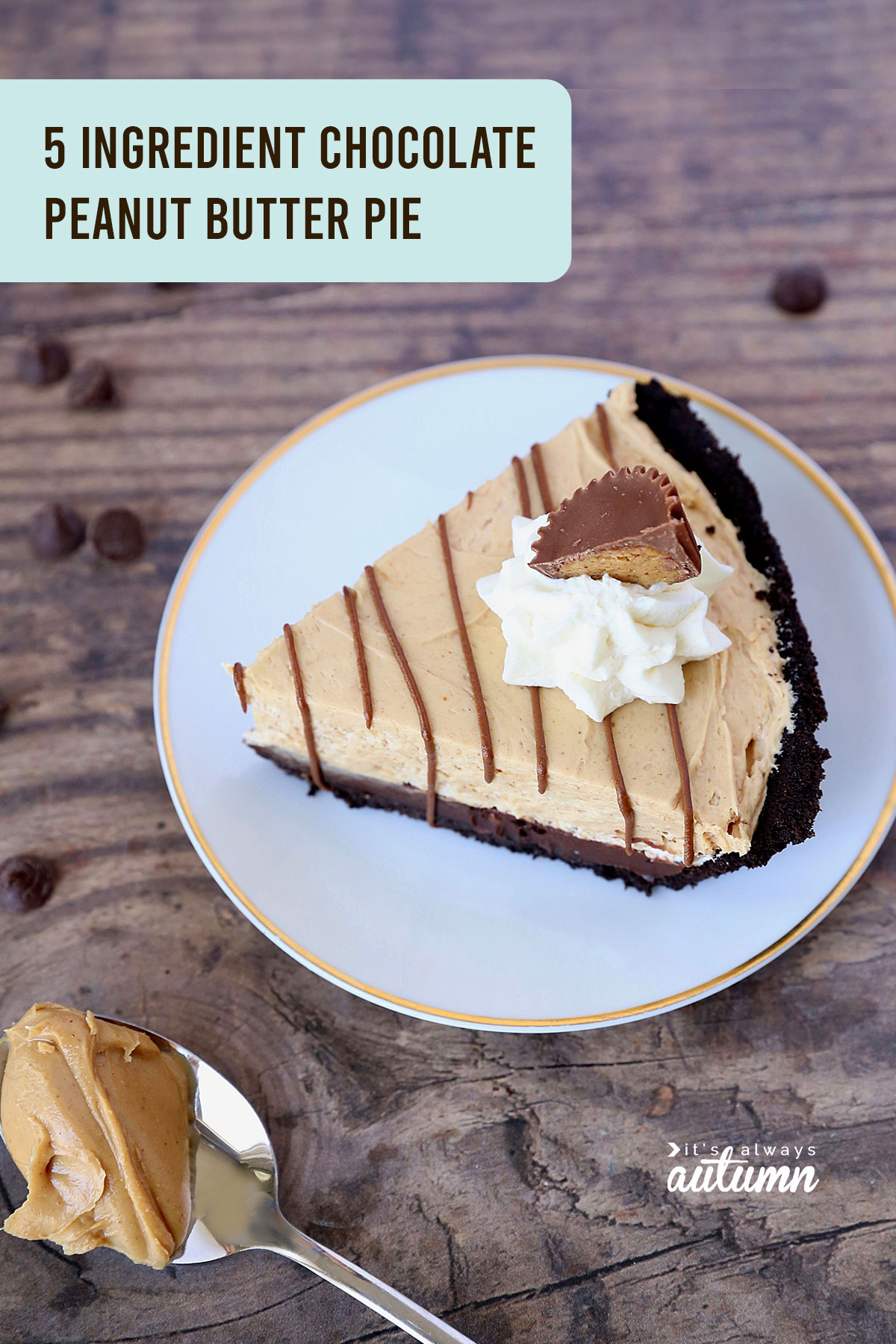 Chocolate Peanut Butter Pie
This pie is very easy to make, but you have to start it at least 4 hours before it is served, which means that all the work has been done before! First you just mix the warmed cream and melted chocolate to get a rich layer of chocolate ganache. Pour it into the purchased crust of Oreo pie and cool for a few hours. Then you mix the melted peanut butter in a chilled whipped cream, which magically combines in a light, creamy peanut butter mousse. Spread it over the ganache and cool again – and you're ready to refill if desired and serve!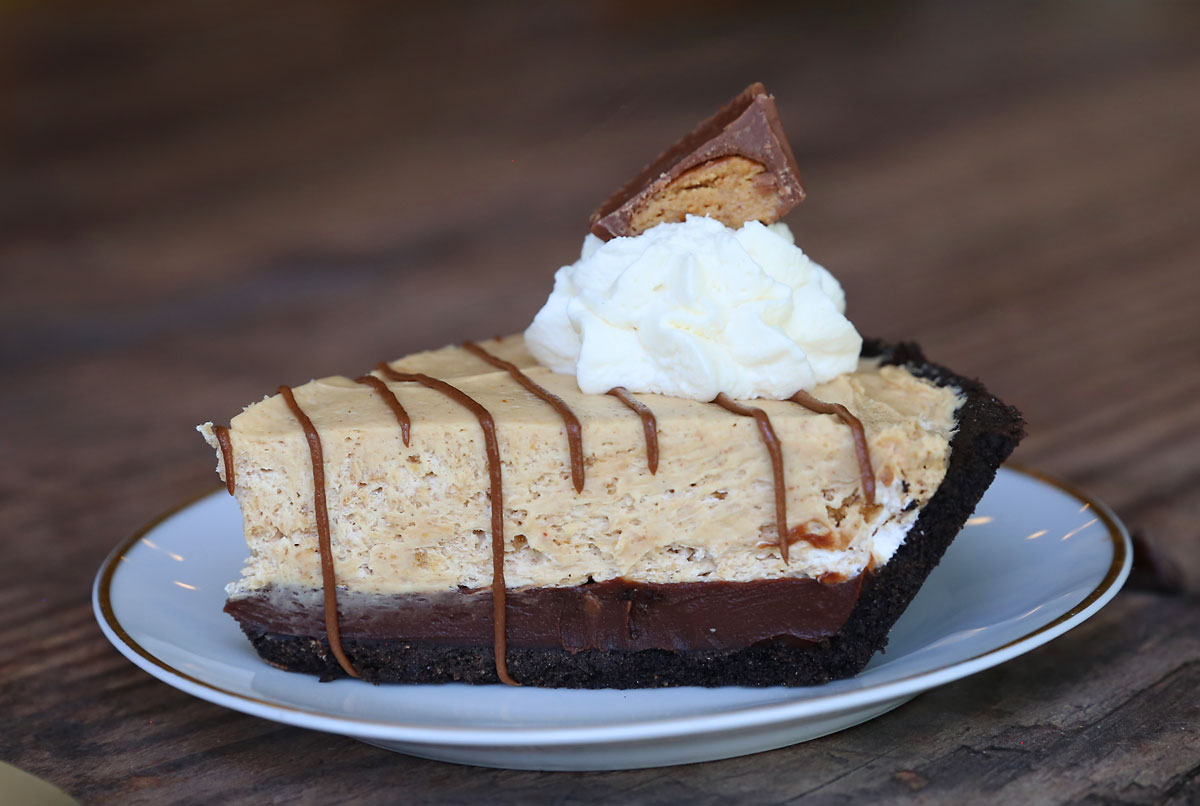 How you top, it's up to you! It's delicious just the way it is, so you can leave it simple and put some extra Cool Whip or whipped cream for people who want it.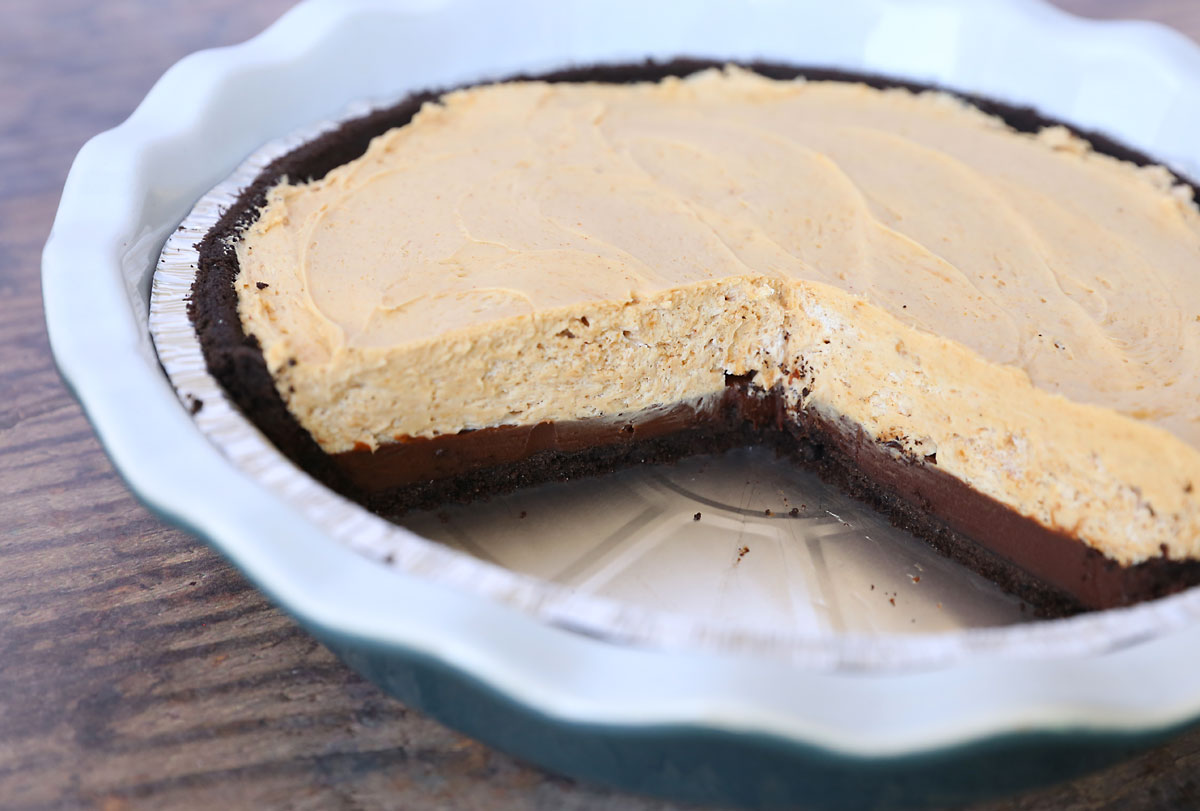 Or you can imagine and melt together 2 tablespoons of peanut butter and 2 tablespoons of chocolate chips to form a tubular drop of PB chocolate. I spooned the drizzle into the top bag of the small zipper and broke the small corner to pull it into the pie.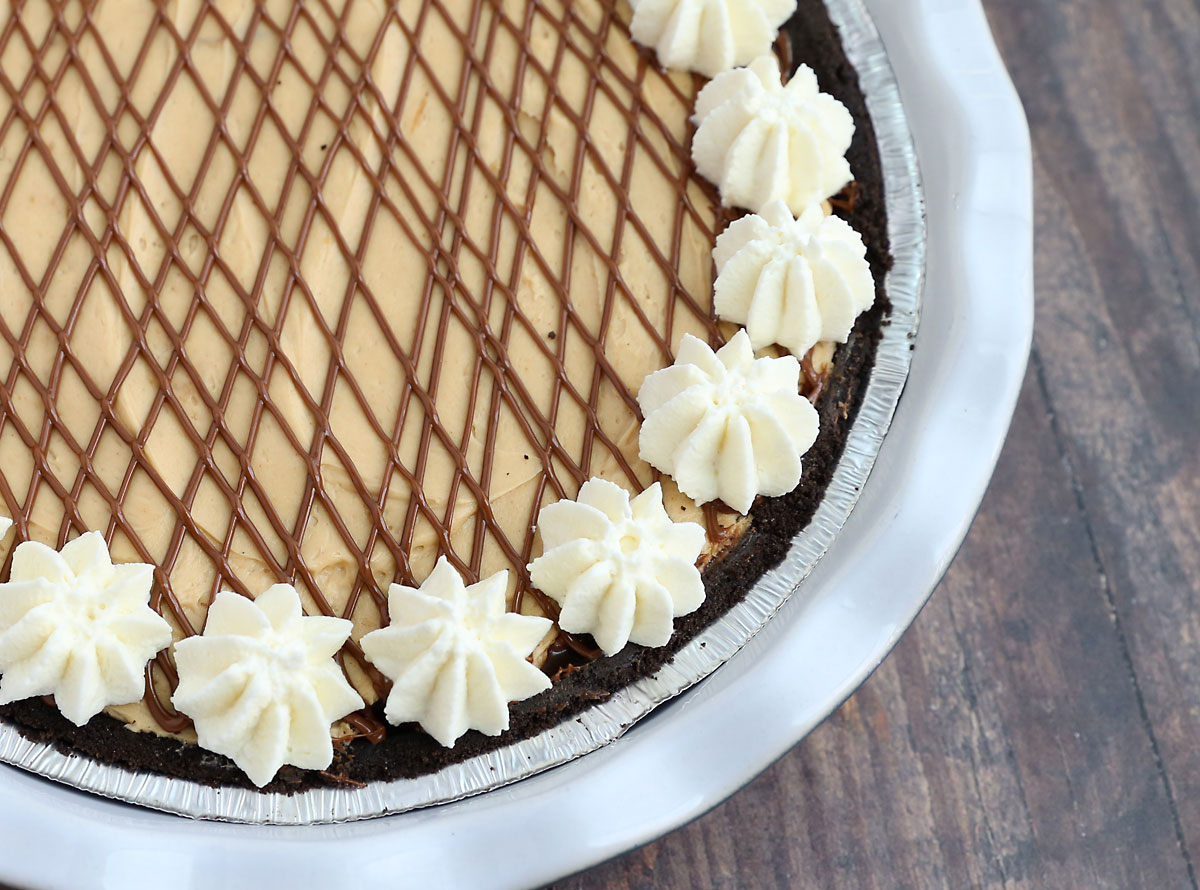 Whether you decide to drizzle or not, be sure to add some mini Reese's peanut butter mugs to make it look fancy! After all, this pie is basically a giant Reese's cup with an Oreo crust. Yum.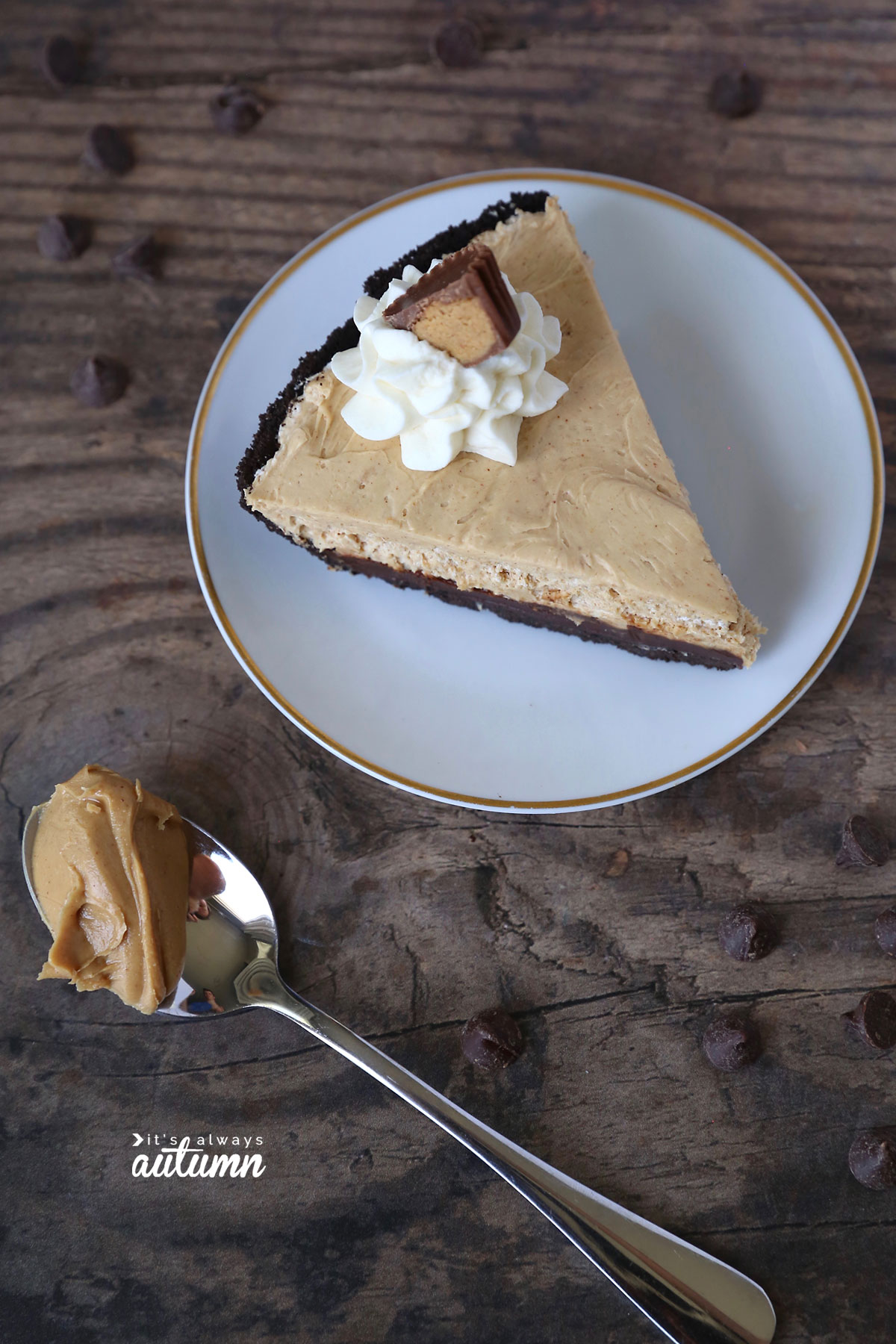 Chocolate Peanut Butter Pie Recipe
Chocolate Peanut Butter Pie
It only takes 5 ingredients and 15 minutes to make this light chocolate peanut butter pie!
Servings: 8
Ingredients
1 Oreo pie crust
3/4 cup Semi-sweet chocolate chips
1/2 cup Whipped cream
3/4 cup Creamy peanut butter
8 oz package Cool whip thawed
Optional additions
2 eat Creamy peanut butter
2 eat Semi-sweet chocolate chips
Extra chilled whipped cream or whipped cream with a little sugar
mini Reese's peanut butter cups in half
Instruction manual
Place the chocolate chips in a bowl. Heat the cream in the microwave or on the hob until it just starts to boil. Pour the cream over the chocolate and wait about 5 minutes.

Whip the cream and chocolate (which should already melt) until smooth and thick. This is a layer of chocolate ganache. Pour it over the Oreo crust and spread evenly.

Cool until ganache is fairly firm, 1-2 hours.

Place the peanut butter in a microwave safe container and microwave for 20 seconds until the peanut butter has melted (it took a total of 40 seconds in my microwave).

Gently stir in the peanut butter in the thawed chilled whip. Continue to stir until the peanut butter is completely added. Do not try to whip it, otherwise the cool whip will empty and the mixture will be heavy.

Before serving, spread a layer of peanut butter over ganache and cool for another 2 hours.

Top the pie as desired and serve cold. Melt the extra peanut butter and chocolate chips together to stain the chocolate peanut butter. Put in a zippered bag with a zipper and cut off the corner, then the tube or drizzle over the pie.
Notes
In this pie, you can change the amount of peanut butter of your choice. I prefer to use 3/4 cup peanut butter, which gives a lighter peanut butter flavor. I think it goes well with the rich ganache. However, some members of my family prefer the richer taste of peanut butter, so they like the pie better with a full cup of peanut butter.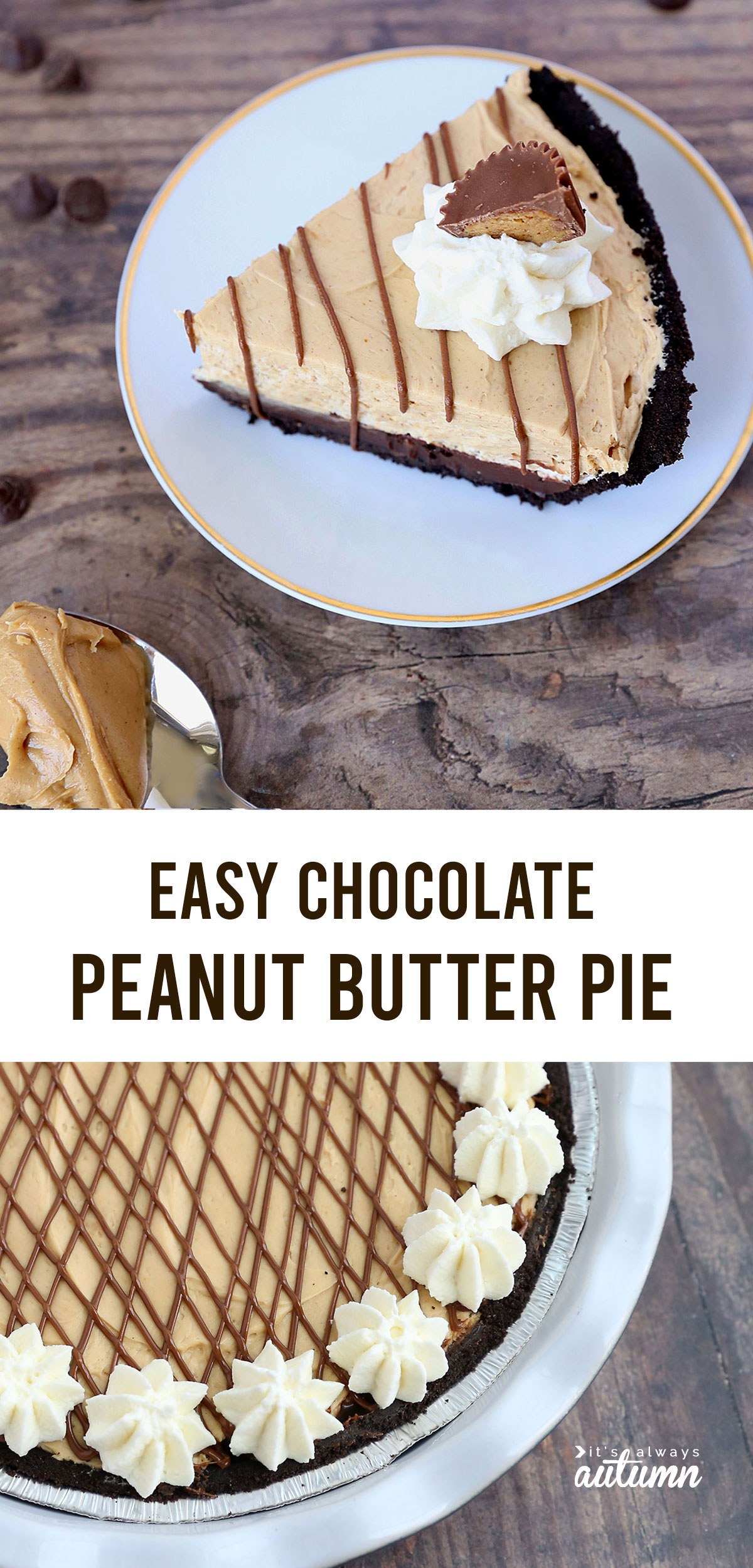 <! – ->